Take control of your online profile and grow your business.
Sweet success is only a 5-star review away. We help you get there.
90% of consumers look online to find local solutions to their needs, and 93% use online reviews to help them decide.
The #1 reason businesses fail to take advantage of all that Google My Business and online reviews offer – they don't know how to ask their customers to say good things about them (even though it's true). We make it easy with:
Automated systems that ask your customers to review when most convenient. 

Review captures that side-line negative reviews for further action. 

Website Review Widgets to showcase top reviews. 

Access to the principal & industry-specific review sites.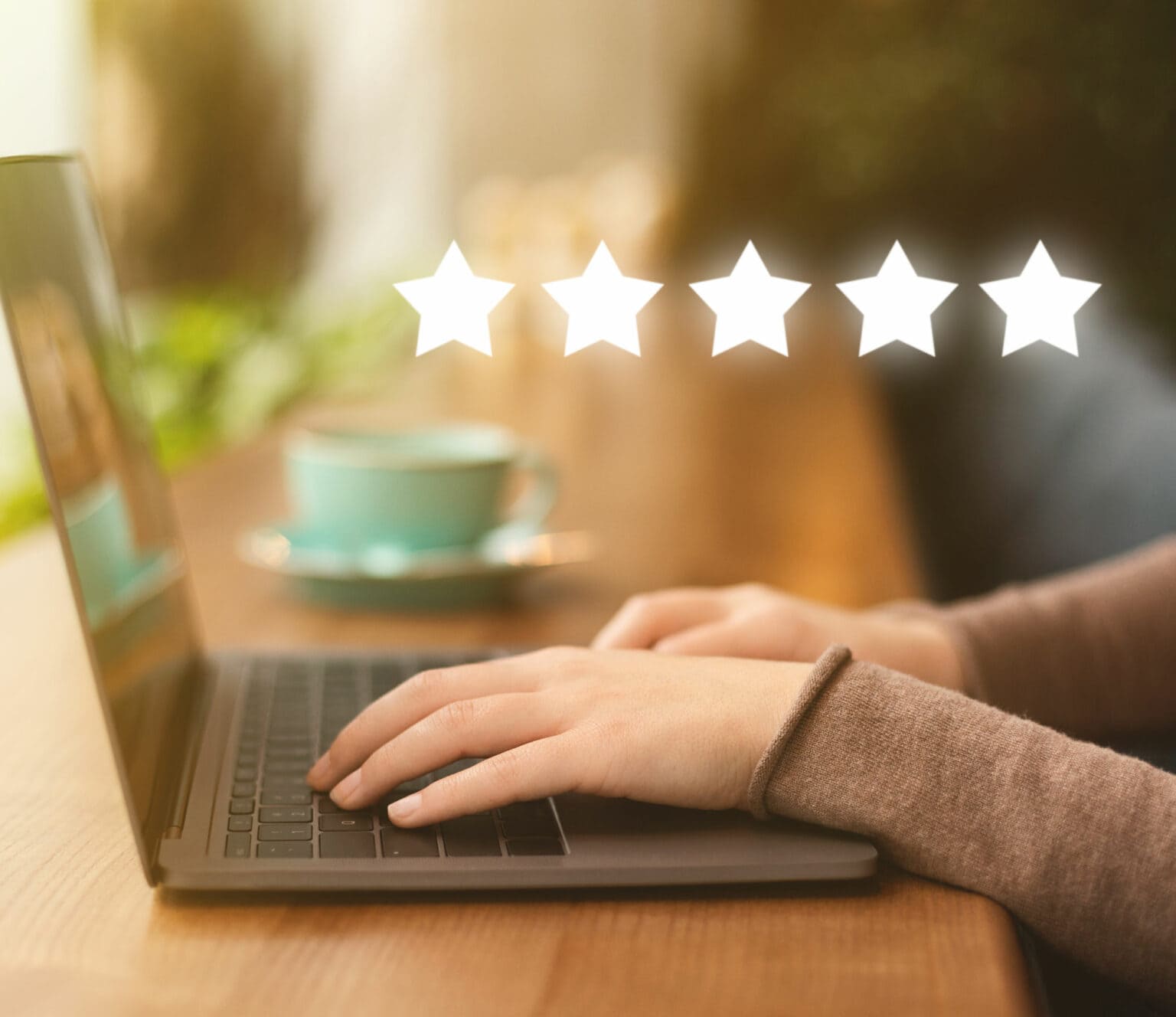 Create an online profile that attracts the customers you want in your local area and appeals to search engines. Stand out from competitors.
Automate requests for referrals and maximize responses. Receive instant alerts, accentuate the positive, and mitigate the negative.
5-star reviews published on your website and social media platforms automatically. Promote relevant case studies that enhance your reputation. 
Check out our Case Studies
The success is in how you ask...
Use our sticky review framework to strengthen your relationship with your top fans and show them you care. Your customer's review highlight your journey with them from start to finish and makes you the authority in your local area.   
25 5-Star Reviews in less than a month. Awarded one of their largest contracts to date.
16 5-star reviews in less than 24 hours. More than 40 added the first month. 
Moved from a 3.2 to 4.1 average star rating in one month.
Griscom Mobile Auto Repair
"Just wanted to let you know, we got our first call this morning right from the Google Business Profile Link."
Frequently Asked Questions
If you don't find your answer, click here to talk with us. We are happy to answer any questions you have about your Google Business Profile and review management.
Great question; unfortunately, there is no such thing as a static ad online. The search engine bots are constantly crawling through content, looking for outdated data, and discarding them from their ranking calculations. People are also looking for recent reviews and up-to-date content details. We can help you stay relevant and in front of your ideal customer.
Absolutely, we can create a personalized and automated system for you that communicates with your customers, asking them for feedback and publishing their positive responses directly to your website and social media. Negative feedback can be filtered through to an email reply system, allowing you to contact them privately to resolve any conflict. 
First and foremost, you should have a Google My Business account as Google is the dominant search engine. Any others platforms to include will depend on your service, location and where you have identified your ideal customer looks for reviews. We can add a widget to your website to showcase top testimonials from customers.
Secure your sweet spot in the rankings.
Contact us today to connect with your customers and fast track results.