Crockett Row – A Vestar Property
A premier shopping development in the center of the Fort Worth Community.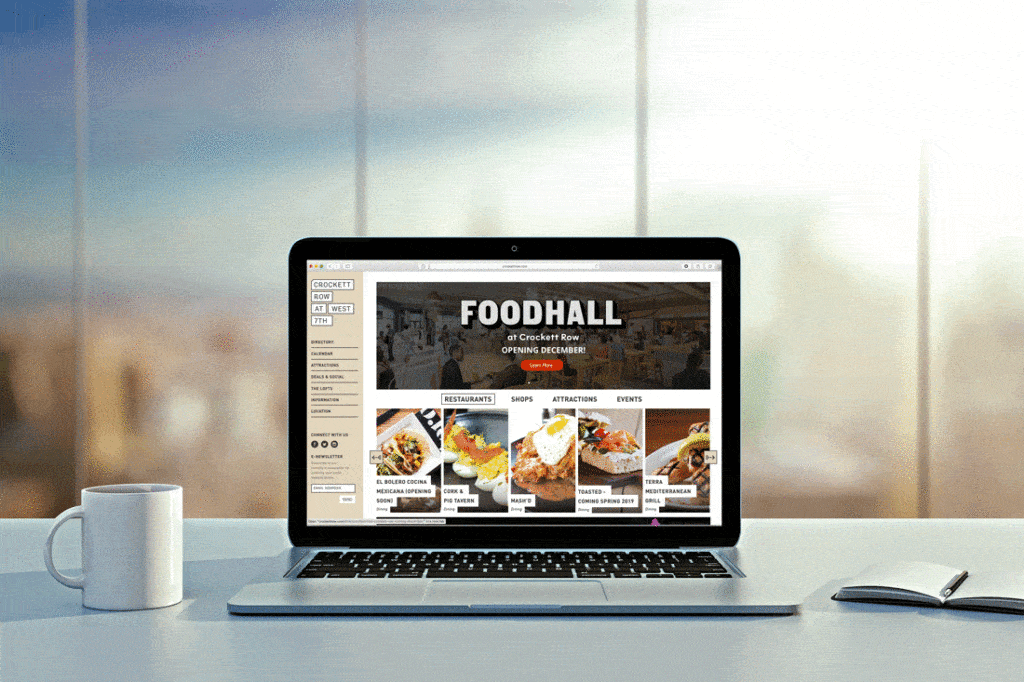 The Challenge:
To redesign and skin the existing West 7TH website template that was originally designed by Buzzworks to the new brand standards of Crockett Row.
The Solution:
We received new branding guidelines and implemented the design of the site to Crockett Row. The reskin of the website featured a new interactive property map and a fully updated property directory.
Ready to make your website sweeter?