Goodwin Therapy Specialists
Innovative Legal Solutions for Small Businesses.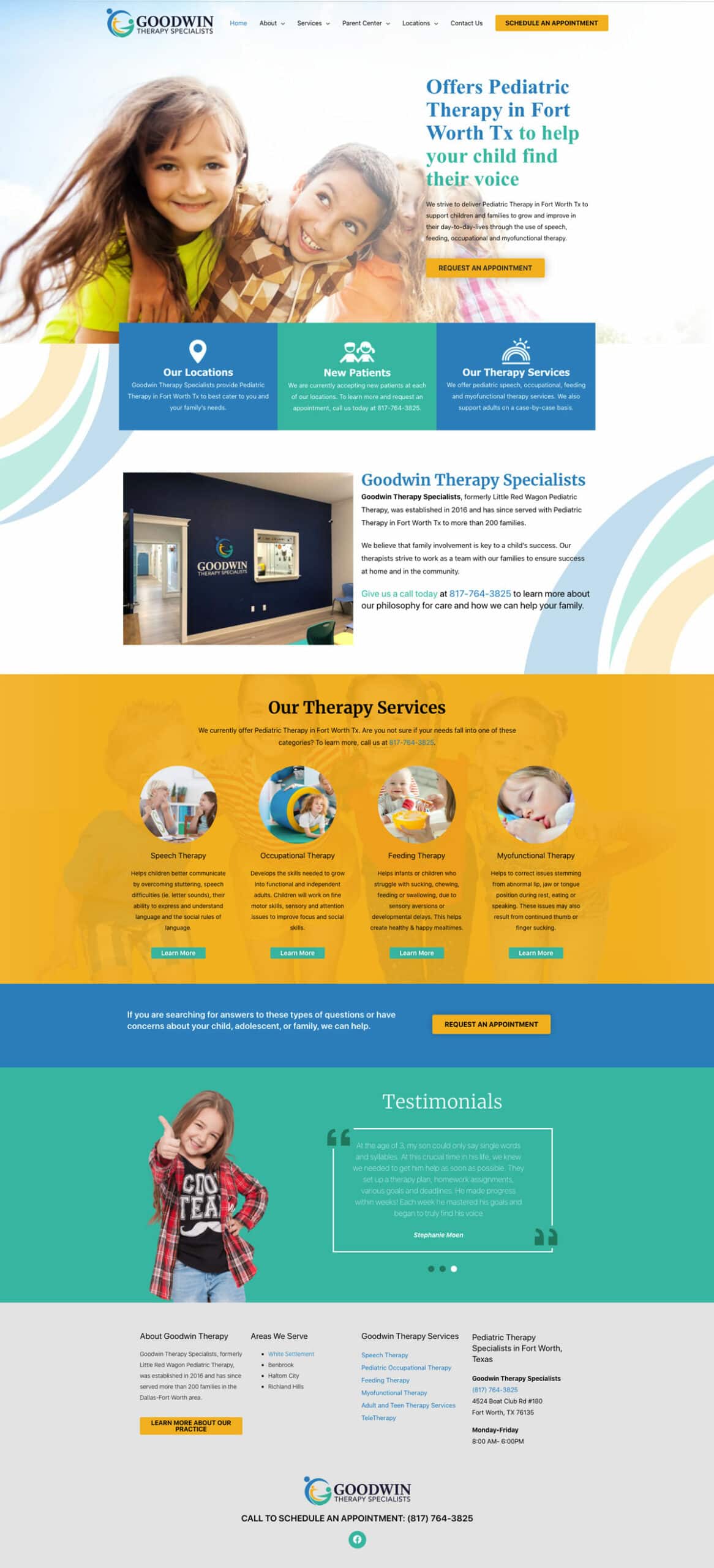 Goodwin Therapy Specialists, previously known as Little Red Wagon Therapy provides Speech, Myofunctional and Occupational Therapy to young children in Fort Worth, TX. Goodwin Therapy had outgrown their Little Red Wagon brand as they had expanded their services to older children. 
The Brand: We created a new brand that embraced Goodwin Therapy's mission to provide a holistic service to the whole family. Using the shape of G, we embrace the practitioner, the caregiver, and the child to create an environment that will allow the child to succeed. 
The Website: We created a friendly, loving, and playful to show children thriving in their youth. Oftentimes, children fall through the holes because of oversight from the pediatrician or the shortage of therapists in public school systems. It showcases a resource center for the parents that gives tips and helps them decide if their child needs to be consulted by an expert. The website also keynotes their services with easy access to schedule an appointment.
Ready to make your website sweeter?