Robert Rowen, MD and Terri Su, MD Clinic
Leader and influencer in complementary medicine and Ozone Therapy.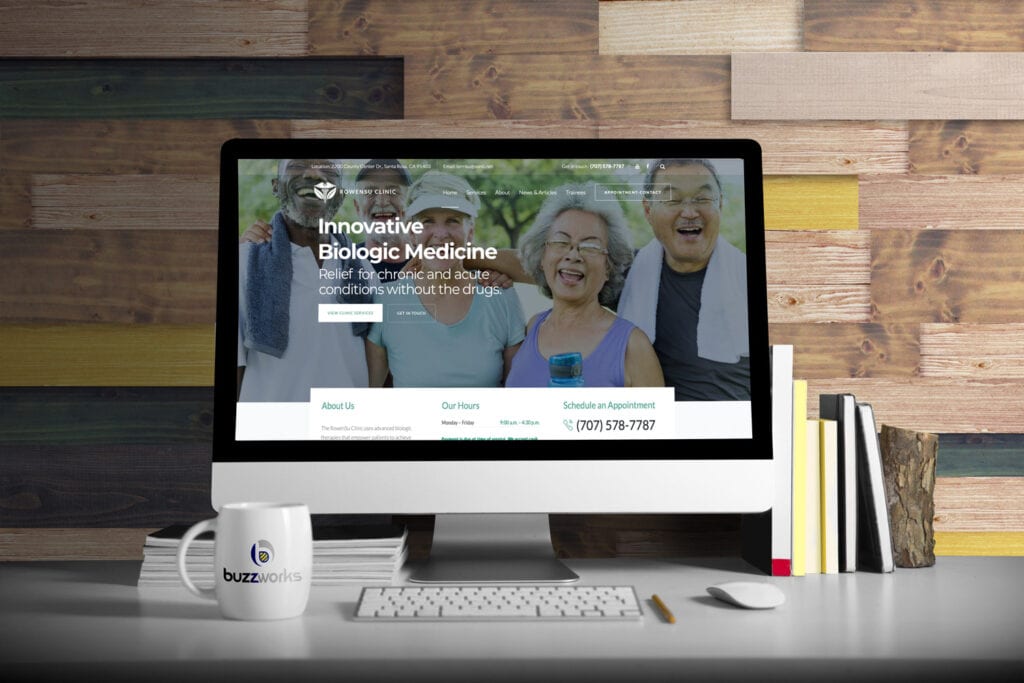 The RowenSu Clinic engaged Buzzworks to design an alternative medical website that would allow them to feature their clinic as industry leaders of innovative biological medicine. They pioneered Ozone Therapy and have taught this method nationally and internationally.
First and foremost on any doctor's website is to make the practice's contact information easily accessible. This is the number one reason user's visit a practice's website – to schedule an appointment. So we made it easy, we made the phone number a clickable link for mobile users and display the information immediately. This allows for minimal search and high conversion.
The website heavily features the practice's list of services with an in-depth explanation. Many clients question their methods when first introduced, so it was also imperative to back their services with video testimonials and case studies throughout the website.
The website features user-friendly navigation, ensuring they have the essential pages for a successful experience. This allows for potential and current to easily access information to further learn about their medical methodology. Dr. Rowen and Dr. Su have been featured in many Medical Journals so it was only fitting to give them a robust website that matched their capabilities in the medical field as it did online.
Google Analytics was implemented so we can track the amount of traffic that is coming into the medical website. This is crucial in tracking future digital campaigns such as SEO, landing pages, and funnels.
Ready to make your website sweeter?